Audiobooks have experienced a rise in popularity over the years given its convenience and accessibility. This spike in demand has led to the creation of numerous audiobook services. 
These services, however, can be quite similar and it is often hard to decide the best platform to use.
This article gives a detailed comparison of Audiobooks.com vs Audible by first looking at the following criteria:
Sign up and Cost
Credits
Content
Compatibility
Return Policy
Audible Review
With over 100 million downloads, Audible is the leader in the audiobook industry. Created over 2 decades ago, it has a strong following of readers who have enjoyed the access to best-selling audiobooks. 
This Amazon-owned service is known as "the world's largest producer and provider of original spoken-word entertainment and audiobooks"
Sign up and cost
Audible offers new members a free 30-day trial. During this trial, you have one free credit to spend on any book you like. You can cancel your trial at any point before your 30 days expire before being placed on the Gold plan subscription of $14.95.
Audible has different subscription plans as well as an annual subscription plan. 
These are listed in the table below:
| | | |
| --- | --- | --- |
| Plan | Monthly Cost | Annual Cost |
| Gold | $14.95 | $149.50 |
| Platinum | $22.95 | $229.50 |
Credits
With Audible, you receive one credit per month on the Gold plan. The platinum plan offers two credits per month.
If you have a subscription and run out of credits, you can purchase Audible additional credits at between $5 to $7 per credit, depending on the offers they have. This, however, is only available if you have a Gold or Platinum subscription for more than 30 days.
Content
Audible has an extensive library of over 20000 audiobooks. In recent years there has been incredible growth in Audible original and exclusive content which they have deemed " spoken word entertainment". 
This includes a number of podcasts which cover all genres including documentaries, true crime and celebrity chats.
Compatibility
You can listen to Audible audiobooks on any Smartphone, tablet, Kindle, Amazon Firestick or Smart TV. Alexa enabled devices will also play your Audible audiobooks.
Audible also has a handy Car Mode feature whereby you can listen to you audiobooks in the car as you drive.
Return policy
Audible has something called a "Great Listen Guarantee". If you do not like a book due to the narrator or plot you can return your book within 12 months of purchase. If you purchased the book with credits, you'll get a credit refund and if you used cash, your cash will be refunded.
Refunds are limited to one a month though to avoid people abusing this policy.
Audiobooks.com was started in 2012 as a subsidiary of 'Simply audiobooks' before being bought by RB media in 2017. 
When it first started, it offered its monthly users unlimited access to their audiobooks. However, in 2012, Audiobooks.com cancelled the unlimited access plan and reduced it to one audiobook a month. 
Over the years, the company has attracted a strong following and the app has had more than 1 million downloads.
Sign up and Cost
You can sign up for an Audiobooks.com free trial for 30-days during which you can access any 2 books, plus a bonus VIP book. Thereafter, similar to Audible, the cost per month is $14.95. There is only one subscription option, where you receive one credit per month and one free VIP book.
You can cancel your Audiobooks.com subscription at any time with no strings attached and you get to keep any audiobooks you have purchased; but not those chosen from the VIP library.
An added bonus, however, is that Audiobooks.com are often running 2 for 1 deals which can reduce the cost per book.
Credits
With the monthly subscription plan, one credit is automatically added to your account each month. Any unused credits will roll over to the next month but any unused credits will expire 3 months after they were added.
To get more Audiobooks.com credits, you can either purchase top-up credits through the Audiobooks.com or claim books instantly using their InstaCredit feature in the app.
Content
Online and on the mobile app, the Audiobooks.com library is among the easiest to browse and find new books to listen to. You will get access to more than 200,000 books and 1.2 million podcasts in the premium and VIP libraries.
In addition to the premium library and the VIP library, Audiobooks.com also has a section of completely free audiobooks. These are mostly classic novels and children's books, but it's still a nice perk.
Compatibility
Audiobooks.com has a desktop and a mobile app version. With these apps, you can listen to audiobooks on virtually any device that supports the app including PCs, Smart TVs, and Smartphones.
When listening to your audiobooks on Audiobooks.com, you can switch from your PC to your smartphone without losing your place. Your progress is always synced across all devices.
Return Policy
Well, unlike Audible audiobooks which you can return up to 12 months after purchase, Audiobooks.com purchases are final. However, if your case is genuine (i.e. if there is a fault with the audiobook), you can always get in touch with the Audiobooks customer service number or Email.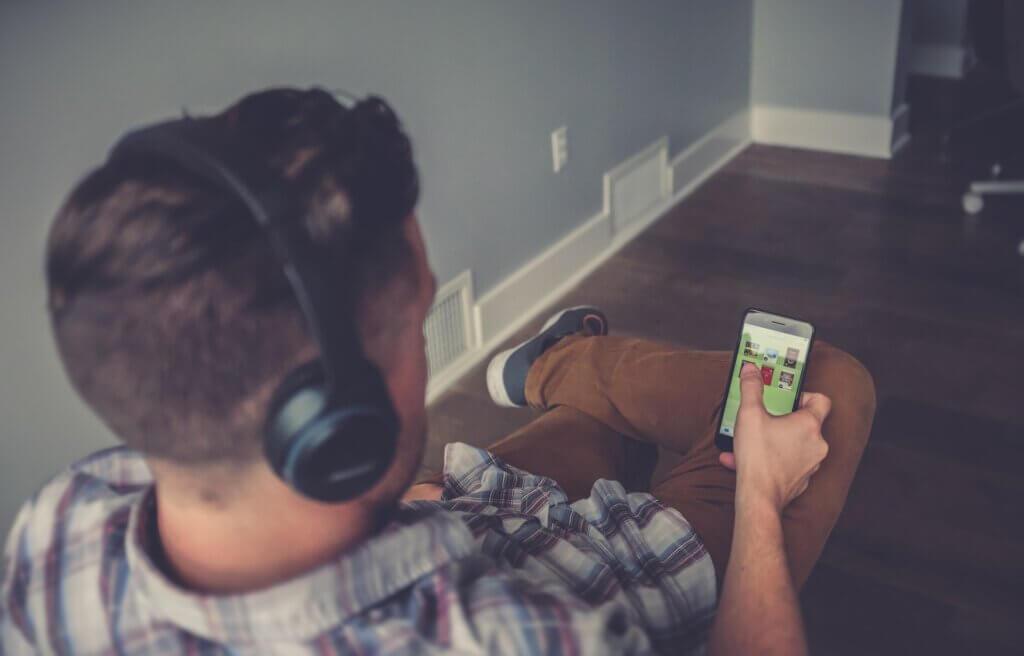 So, let's put all that info into a handy table that will enable us to compare both services.
| | | |
| --- | --- | --- |
| | Audiobooks.com | Audible |
| Free trial | ✔ | ✔ |
| Monthly subscription | $14.95 | $14.95 |
| Yearly Subscription | ✖ | $149.50 |
| Credits/month | 1 | 1 |
| Audiobooks per month | 2 (1 from VIP library) | 3(2 original Audible Originals) |
| Do I get to keep the Audiobooks? | Only those purchased with credits | ✔ |
| Easy additional credit purchase | ✔ | ✖ |
| Content | 200K + audiobooks and podcasts | 200K + audiobooks and podcasts with exclusive Amazon Audible content |
| Compatibility | iPhone, Android, PC | iPhone, Android, PC, TV, Alexa, Kindle, Fire TV and smart speaker compatible (Alexa) |
| Return Policy | ✖ | ✔ |
| App Store Rating | 4.3 | 4.5 |
| User Friendly | ✔ | ✔ |
| Current number of users worldwide | 1M+ | 100M+ |
As you can see, the differences between both services are minor. Although Audible has a slightly larger library of audiobooks and users, Audiobooks.com is worth a try. 
For the relatively new kid on the block-when compared to Audible- Audiobooks.com offer a highly competitive service.
The two platforms are the same price, but Audiobooks offers a wider variety of content both for the monthly credits and the free content through the service. 
Their additional credits are also more affordable, and there are frequent deals to save users money.
At the end of the day, it all comes down to what you are more comfortable with and how fast you go through an audiobook. The good news is that with the 30-day free trial, you can try out both services to determine which one you find best suited for your devices and lifestyle. You can also check out our detailed reviews for Scribd, Audible and AllYouCanBooks to find out more about these audiobook services.